For information on how the player memo process works, please click here.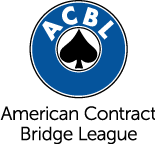 This form will be confidential unless you specify otherwise.
The purpose of a Player Memo is to alert the Recorder's office of a potential problem and to establish a record of the issue.
If you prefer to print the player memo instead of using our online form, please click here.
Meet the ACBL National Recorder – Robb Gordon